ES3 has a staff of over 40 degreed engineers specifically experienced in designing surface finishing systems that meet the needs of a particular application.
ES3 has a long history in the aerospace industry as landing gear system design, fabrication, and maintenance along with all of the surfacing finishing that entails. We are not just a reseller of another OEM's equipment. Instead, we are designers and fabricators of highly engineered and custom designed surface finishing solutions for our customers. We design, build, and install complete solutions. We fabricate ourselves that which is best fabricated by us. We procure from others the best support equipment and technologies available. Combined, we can design and deliver a very optimized surface finishing solution.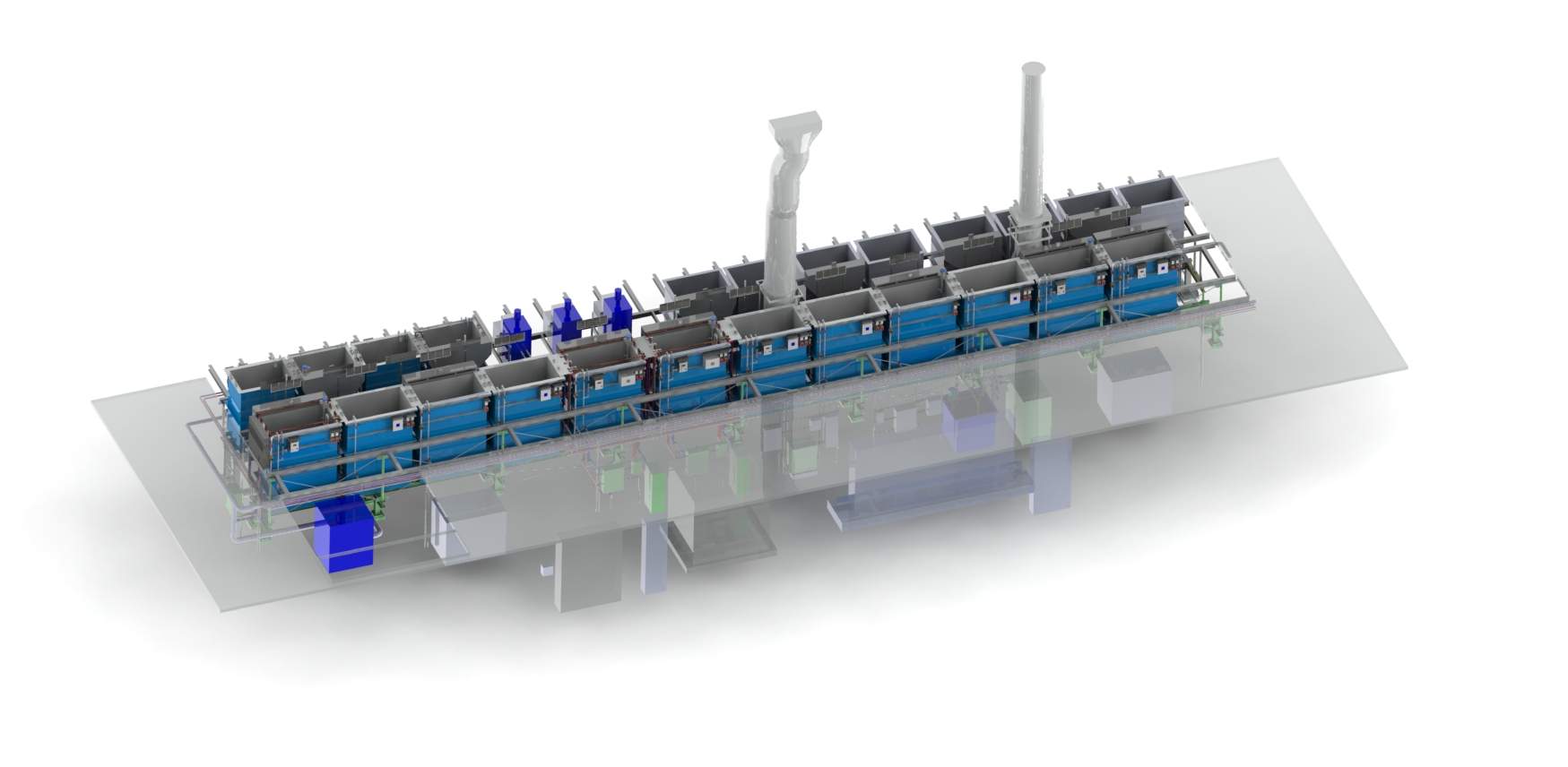 Solid Model of a high-capacity, Low Hydrogen Embrittlement (LHE) alkaline Zinc Nickel (Zn-Ni) electroplating line that was highly engineered to provide a total solution for the end operator.


Panoramic of the actual LHE Zn-Ni line after fabrication, installation, and qualification by ES3.

Our engineering and testing staff provide post qualification and acceptance support throughout the life cycle of the surface finishing system.
"We have many surface finishing systems provided by an assortment of vendors. ES3, by far, has provided us with the most customization and best solution for our needs."
Advancing Aerospace Technologies for More Than 20 Years