Maintenance, Repair, and Overhaul Services
ES3 is the single award contractor providing component overhaul for the USAF C-5 Galaxy military transport aircraft. After tear down, inspection, and evaluation of components, ES3 staff develops and performs conditioned based maintenance on the components, returning the component to a flight ready state. ES3 facilities and staff will support new manufacture and repair of C-5 structural components in the areas of machining, inspection and testing, sheet metal, finishing, tooling, and production necessary to perform maintenance, repair and overhaul. ES3 have significant engineering and technician expertise in both military and commercial aircraft component design and overhaul.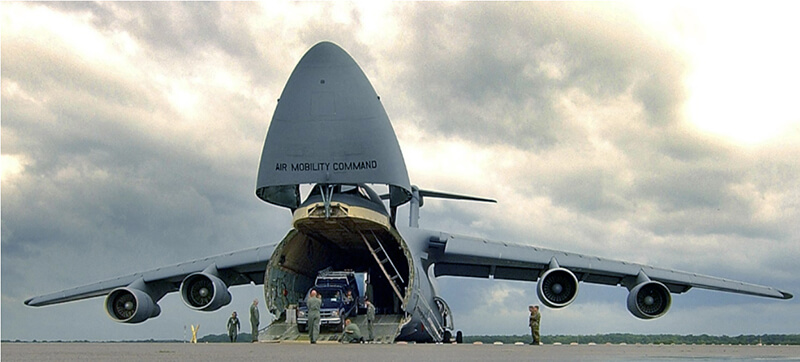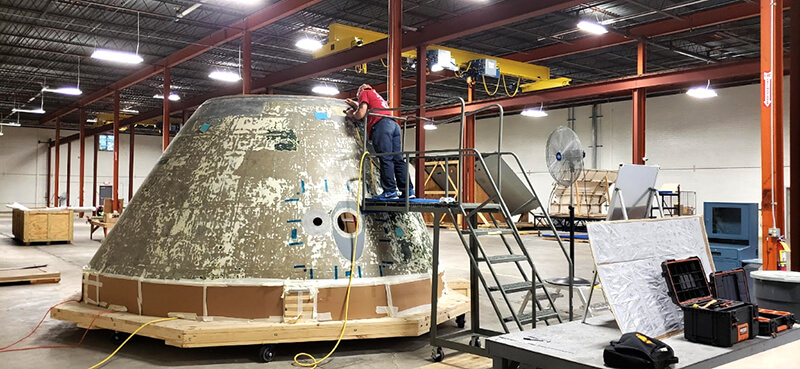 Shown is a C-5 with its nose open for cargo loading (top) and a C-5 Nose Radome Plug being structurally overhauled at ES3's facility (bottom).
ES3 staff is experienced in providing engineering MRO structural, system, electrical, avionics and powerplant repair and overhaul support, as well as managed groups responsible for engineering support activities for Lockheed, Airbus, Boeing, Douglas and Bombardier aircraft. This included depot level and flight line support for domestic and international facilities, including incident recovery and failure analysis. ES3 maintenance staff includes A&P licensed and certified inspectors, military and commercial system and sheet metal mechanics, as well as highly skilled/certified technicians for all aircraft structural repair including welding, tube and hose assembly, wiring, soldering, machining, thermal spray, plating, NDT (including level three), etc.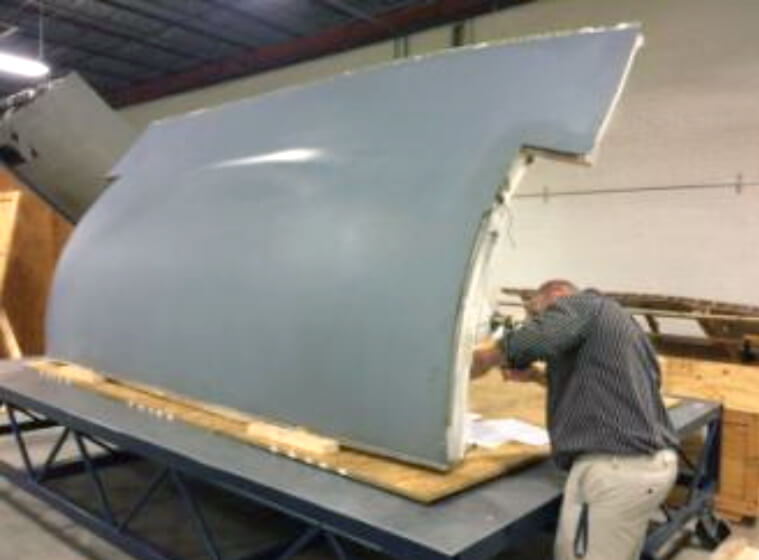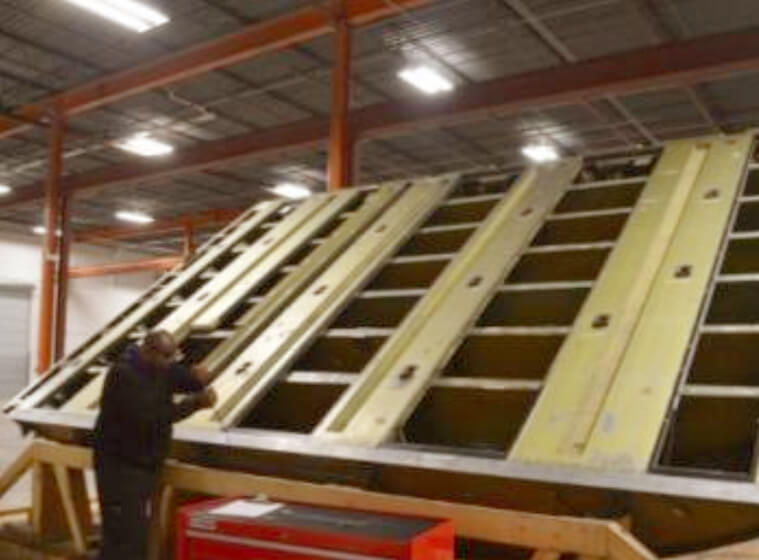 Shown is a C-5 with Main Landing Gear Blister panel (left) and Aft Ramp (right) being structurally overhauled at ES3's facility.
C-5 component overhaul activities are managed from our Southeast Operations facility. Contact either Jay Randolph or Fred Laguines at info@es3inc.com if you are interested in any subcontracting opportunities.
Advancing Aerospace Technologies for More Than 20 Years