LG-CSCI Contract Overview
Building a Strong Responsive Supply Chain of Companies
The Landing Gear Collaborative Supply Chain Integration (LG-CSCI) contract is a single award indefinite delivery indefinite quantity (IDIQ) contract awarded to ES3 PLG. The Government currently estimates that total orders on the LG-CSCI contract will exceed $660M.
Under LG-CSCI, ES3 PLG will be making major changes to the procurement of competitive landing gear parts. These changes will deliver vital improvements to the warfighter through a strengthening of the industrial base.
Our specific goals are to:
1. Achieve and maintain a 90% On-Time Delivery (OTD),
2. Reduce Production Lead Times (PLTs) by 25-50%,
3. Improve quality,
4. Improve and expand the current manufacturing base, and
5. Reduce supply chain bottlenecks.
Since 2008, approximately 1,400 aircraft landing gear parts (primarily under Federal Supply Class (FSC) 1620 and 1630) were procured by the Government on the LGPVC contract through four prime contractors. ES3 PLG was one of these four prime contractors. Many landing gear component suppliers got to know us as technically knowledgeable and fiscally responsible. ES3 PLG had the highest Contractor Performance Assessment Reporting (CPAR) rating among the four primes.
Since award of the LG-CSCI contract in September 2018, the US Government is procuring through LG-CSCI those 1,400 parts previously procured under the LGPVC contract along with an additional 3,100 parts which were previously procured through the Government's open solicitation process on www.FBO.gov and https://www.dibbs.bsm.dla.mil/. The suppliers of these additional 3,100 parts are used to doing business direct with the Government. However, with LG-CSCI, this is no longer possible. The Government will no longer procure landing gear consumable and repairable parts directly from the various businesses who supply these parts. The Government has selected ES3 PLG as the single prime contractor who now procures these parts.
Here you can download an MS Excel file listing all parts that will now be procured exclusively by ES3 PLG on behalf of the Government. Please note the MS Excel file contains multiple tabs identifying those DLA Parts and AF Parts currently on LG-CSCI and those the Government may add in the future.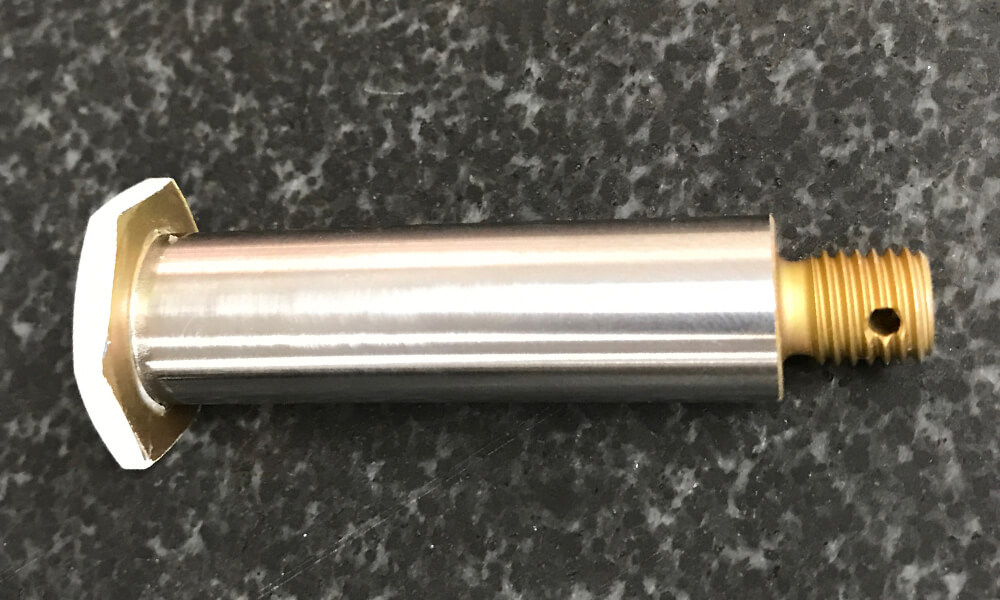 An F-16 Pivot Pin fabricated and delivered under the LG-CSCI contract.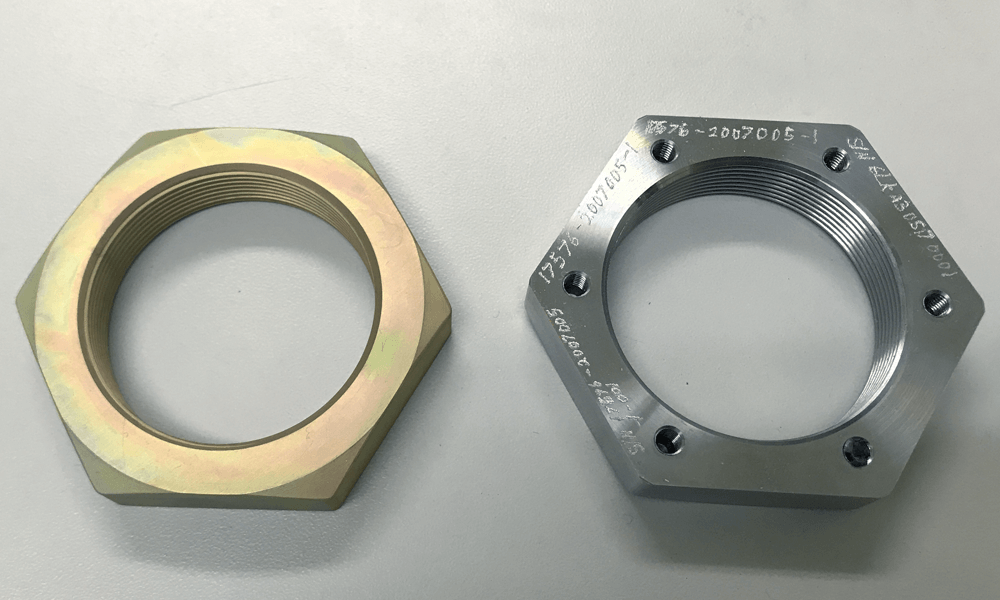 An F-16 Axle Nut fabricated and delivered under the LG-CSCI contract.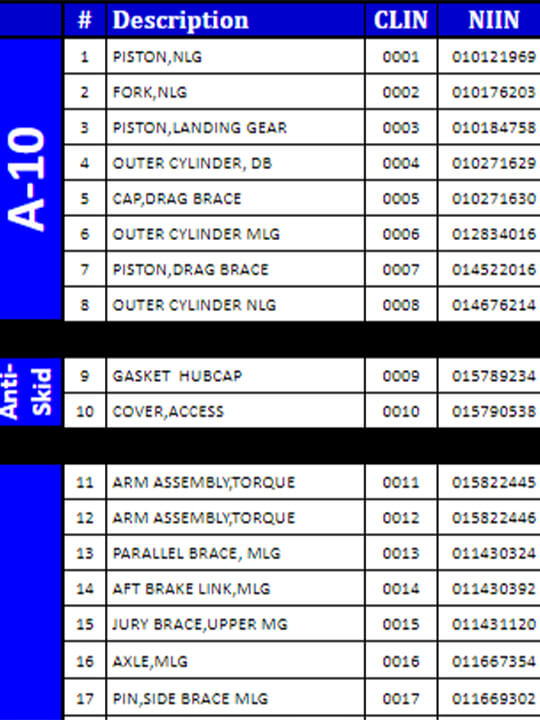 More Information about supplying parts to ES3 PLG and our competitive bid process can be found at How to Bid on LG-CSCI Orders.
Advancing Aerospace Technologies for More Than 20 Years