ES3 Prime Logistics Group, Inc.
Parts Supply with Superior Technical and Quality Integration
The engineering, quality, and inspection expertise of ES3 staff and facilities is available to commercial, foreign, and military clients through ES3 Prime Logistics Group, Inc. (ES3 PLG).
In 2008, ES3 PLG became one of four prime contractors on the US Air Force's Landing Gear Prime Vendor Contract (LGPVC) providing spare, repair, and consumable components and assemblies for a variety of aircraft landing gear systems. The last orders were placed on LGPVC in April 2018 with continuing deliveries scheduled through December 2026.
In 2018, ES3 PLG became the single awardee on the US Defense Logistics Agency (DLA) Landing Gear Collaborative Supply Chain Integration (LG-CSCI) contract. LG-CSCI is a single award indefinite delivery indefinite quantity (IDIQ) contract with a five-year base period of performance and a five-year option period. Under the LG-CSCI contract, the Government will place delivery orders to meet their requirement for more than 4,500 parts consisting of DLA Landing Gear consumables and US Air Force (USAF) Depot Level Repairables. More information on LG-CSCI along with instructions on how to become a successful supplier under LG-CSCI can be found at Contract Overview and How to Bid on LG-CSCI Orders.
In 2023, the Defense Logistics Agency extended ES3 PLG's LG-CSCI Contract for an additional five year period through September 11, 2028.
The ES3 PLG Program Manager for both LGPVC and LG-CSCI is Sheridan Kay. Sheridan and her staff oversee all contracting and subcontracting activities, including the solicitation for and evaluation of bids.
ES3 PLG operates under a certified AS9100D(2016) quality management system.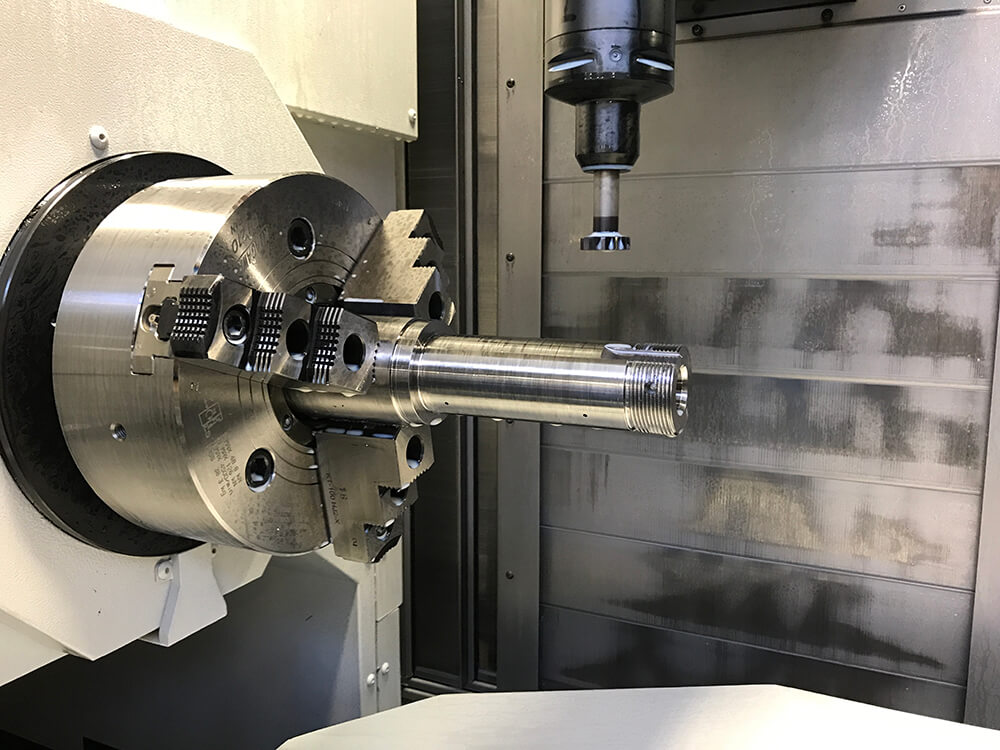 A B-1 Trunnion Pin being machined for delivery under the LG-CSCI contract.
Advancing Aerospace Technologies for More Than 20 Years