GSA ASTRO Contract Vehicle
The General Services Administration (GSA) ASTRO contract vehicle has a scope that covers a comprehensive assortment of products and services focused on the development, integration, and support services for manned, unmanned, or optionally manned systems, robotics, and platforms. ASTRO is managed by GSA's Federal Systems Integration Management Center, has no contract ceiling limit, and has an ordering period of 10 years. The ASTRO contract can accommodate Firm Fixed Price (FFP), Cost Plus Fixed Fee (CPFF), Time and Material (T&M) and hybrid types of awards.

ES3 holds contract 47QFCA22D0314 for Pool 7 – Development / Systems Integration.  Pool 7 has an allowable scope that covers systems integration, systems improvement, and/or systems engineering associated with manned, unmanned, and optionally manned systems and platforms that fall under the NACS 541330 exceptions for land, air, sea, or space.
The GSA ASTRO contract number 47QFCA22D0314 for Pool 7 was awarded to ES3 with Data Universal Numbering System (DUNS) number 81247583.
ES3 Points of Contact for ASTRO:
General Overview of ASTRO:
GSA ASTRO is a family of ten separate, individual, multiple award, Indefinite Delivery Indefinite Quantity (IDIQ) contracts that encompass a variety of services related to manned, unmanned, and optionally manned platforms and robotics. This GSA ASTRO details are:
Spans many areas of expertise.
Includes any and all components required to formulate a total solution to a requirement.
Allows solutions that cross over multiple disciplines.
Allows flexibility for all contract types at the task order level including fixed-price (all types), cost reimbursement (all types), T&M/LH, or a hybrid mix of contract types.
Allows ancillary support components at the task order level.
The scope of the GSA ASTRO contracts includes operations, maintenance, readiness, research, development, systems integration, and support for manned, unmanned, and optionally manned platforms and/or robotics, as well as the services that support those platforms and robotics. These platforms and robotics may be based on land, air, sea, and/or space. The GSA ASTRO Master Contract is designed to be a total solution vehicle for services solicited and awarded at the task order level. No Contract Access Fee (CAF). Only FEDSIM and GSA Assisted Services can issue Task Orders so there is no Fee. No Direct Orders allowed.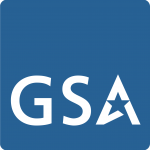 The GSA ASTRO contract is administered by the GSA Office of Assisted Acquisition Services (AAS). The ASTRO website can be found at https://aas.gsa.gov/astro/ and provides information about ASTRO, its Pools, and Contractors. The ASTRO website also provides a downloadable Ordering Guide to assist agencies of the Federal Government use ASTRO fulfill platform-related requirements using ASTRO delivery orders.
ES3 Capabilities for ASTRO:
ES3 capabilities include:
System Design & Redesign
Environmental Initiatives
Testing, Diagnostics, and Analysis
Maintenance, Repair, and Overhaul
Sustainability Disclosures:
ES3 has an ISO 14001:2015 Environmental Management System for the development, manufacture, and distribution of machined parts for various operations.
ES3 ensures compliance with all applicable Occupational Health and Safety laws and regulations.
ES3 aggressively promotes a positive work culture that addresses worker well-being, awareness of hazards, periodic re-training, and continuous workplace improvement.
Advancing Aerospace Technologies for More Than 20 Years