ES3 is ever diligent to promote a positive work environment for staff, team members, and customers. We provide only the most modern work equipment and facilities to ensure an effective and productive environment. Our office facilities are designed to provide private and collaborative work space, as well as lounging areas designed to facilitate a congenial and pleasant atmosphere. For many people, the work environment plays a key role in their overall health, well being, and personal satisfaction which spills over to affect their families, our customers, and the community at large. As such, we at ES3 work to engage staff, families, customers, and the community in the most positive ways possible.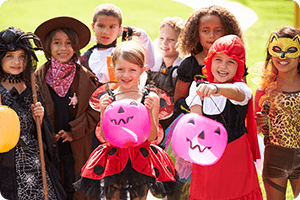 ES3 hosts a number of social events for our staff and their families and friends. These include our now legendary holiday party and ski retreat, summer amusement park picnic day, and other events. Staff who can enjoy each other's company can work more productively together. Some of our greatest fun occurs each year when our haunted Material R&D Center hosts a halloween party for children of all ages.
ES3 supervisors regularly schedule barbecues, catered lunches, tech talks, and outings for their groups / divisions. These group events keep staff connected and provide a good venue to discuss company and community happenings. It fosters a cooperative and happy work culture.
20th Anniversary Celebration
In February 2020, ES3 hosted a 20th Anniversary celebratory weekend. Our focus was gratitude for all who make our success possible. More than 450 attended. Our timing could not have been better. The COVID lockdown had not yet occurred so we did not have to cancel what took us a year to plan. No one in attendance had COVID so we didn't unwittingly become a super-spreader event. Our celebratory weekend included a company picnic day at the San Diego Zoo and a private cocktail party and dinner gala on the deck of USS Midway Museum in San Diego Bay. ES3 friends and families bonded while celebrating our collective good fortune. The ES3 workforce works well together because we enjoy working together.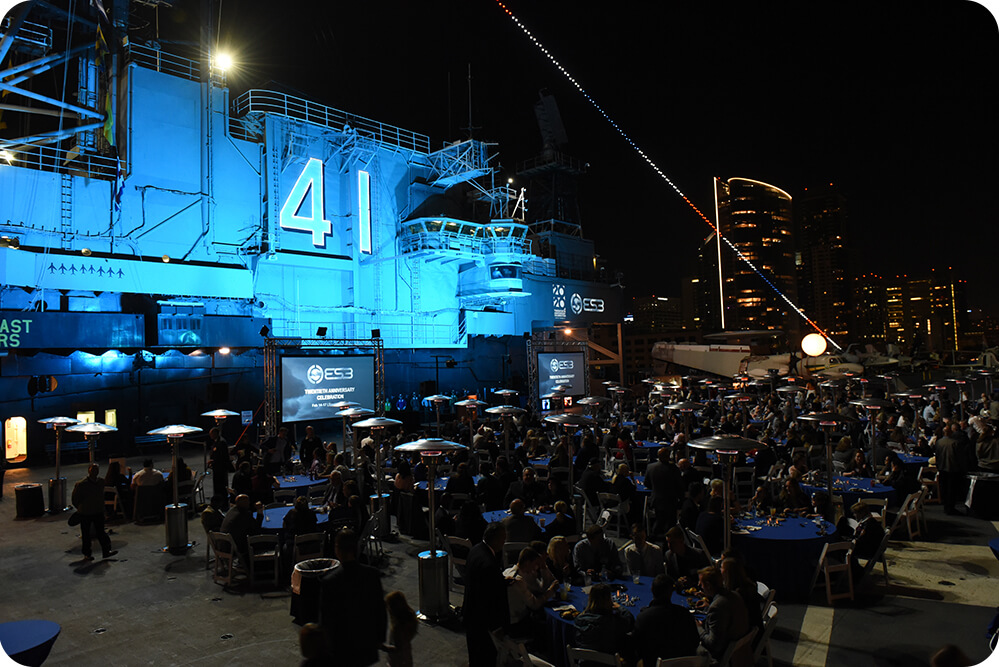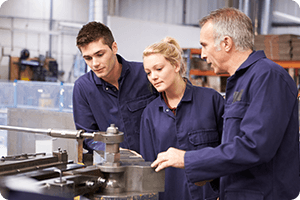 At each of our facilities, ES3 offers a summer intern program. ES3 staff can recommend young people who are students studying or considering the study of math, science, engineering, technology, or business for work experience at ES3. Since 2010, ES3 has mentored from 10 to 35 summer interns each year at our four facilities. We hope some have been inspired to pursue academic coursework and professions in the sciences. ES3's Summer Intern Program is managed by Tiffanie Smith who each summer designs a program to meet the needs of our staff and the community. The ES3 Summer Intern Program has become one of ES3's more popular benefits. Staff genuinely enjoy the experience of having their children spend a summer working at ES3.
Advancing Aerospace Technologies for More Than 20 Years