Clearfield Engineering Center
Clearfield Engineering Center
The ES3 Clearfield Engineering Center is a 16,000 square foot office building at 1346 Legend Hills Drive in Clearfield Utah. This facility houses more than 65 engineers and their support staff. It is located less than three miles from our Material Research and Development Center (MRDC) where ES3's Utah-based laboratory, inspection, fabrication, testing, manufacturing, and overhaul work is performed.
The ES3 Clearfield Engineer Center is the ES3 "nerve center". It is from here that the majority of ES3 corporate officers, directors, and engineering project leads direct, control, and coordinate ES3's activities.
When ES3 custom designed the Clearfield Engineering Center, we bucked the current trend of communal works spaces and shared desks. Instead, we recognized that a comfortable private office is essential for good work productivity and cultivating a long-term commitment to ES3 and the specific aerospace technology sector we serve. Each engineer has an office with a door for privacy and a window for natural light. In addition to private offices, this facility has several large, architecturally pleasing common areas to foster collaboration as well as break rooms and lounge areas to encourage camaraderie in the workplace.
ES3 regularly host conferences and technology interchange meetings at our Clearfield Engineering Center in one of four executive conferencing and teleconferencing rooms. Our 1,100 square foot seminar room can be set up in a variety of classroom or conference style configurations.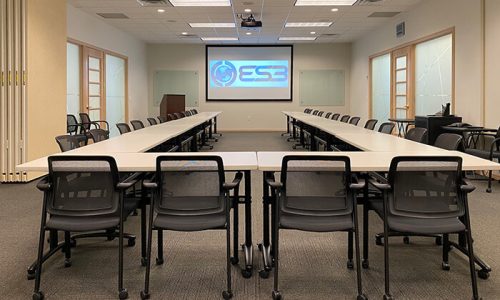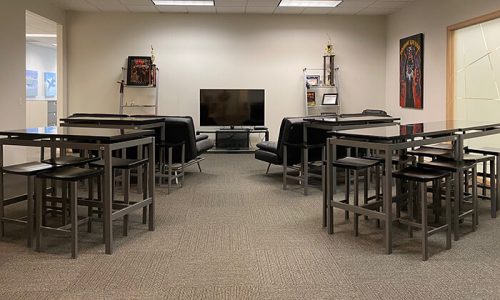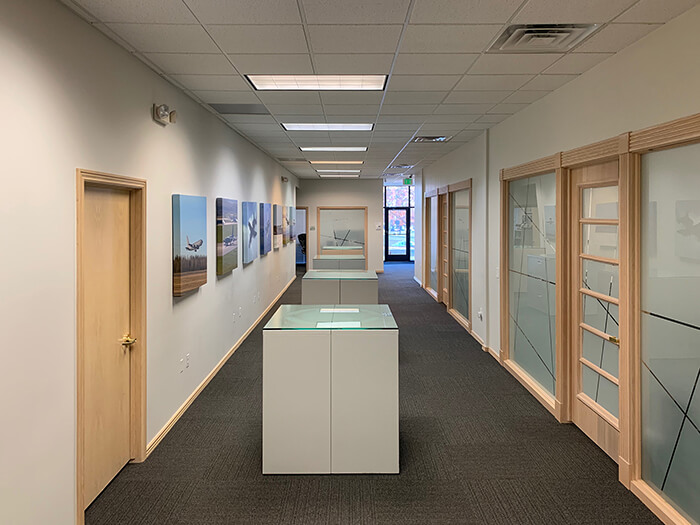 This facility is secure and requires advance arrangements for any site visit. Contact us at 801-926-1150 to schedule an appointment.
By Air:
ES3's Clearfield office is 30 miles north of Salt Lake International Airport (SLC).
By Car:
Take I-80 eastbound towards City Center/Ogden/Provo, then take exit 117 I-215 northbound towards Ogden. Merge onto I-15 as soon as possible (after about 6.4 miles). Continue on I-15 northbound to Exit 332 Antelope Dr. After exiting, turn right (east) on to Antelope Road. Make an immediate left (North) onto University Park Blvd. In 1/2 mile take the second left (west) onto Legend Hills Drive. ES3 will be on your right.
Several hotels within 1 mile driving distance include:
Hilton Garden Inn Salt Lake City/Layton
762 West Heritage Park Blvd
Layton, Utah, USA, 84041
1-801-416-8899
www.hilton.com
Holiday Inn Express Layton I-15
1695 Woodland Park Drive
Layton, UT 84041
801-773-3773
www.hiexpress.com
Advancing Aerospace Technologies for More Than 20 Years