Complete Life Cycle Support
ES3 will support you from requirements definition through operation. 
ES3 can gather the requirements from among all your stakeholders to develop and deliver a detailed Requirements Specification Document for your review and approval.  Preliminary design proceeds with computational simulation of performance to ensure the system will meet the requirements specification and the stakeholder needs. Preliminary design activities include a complete site and facility survey of the targeted installation site to identify any and all building demolition and new construction necessary, includinging upgrades to expand building size, strengthen foundations, increase structural supports, and modernize electrical, ventilation, and other systems as necessary.
Major milestones in the design and engineering process include a Preliminary Design Review (PDR) and Critical Design Review (CDR) to secure customer approval prior to final design and the procurement / fabrication of components. 
Fabrication, assembly, and test can all be performed by ES3 at ES3.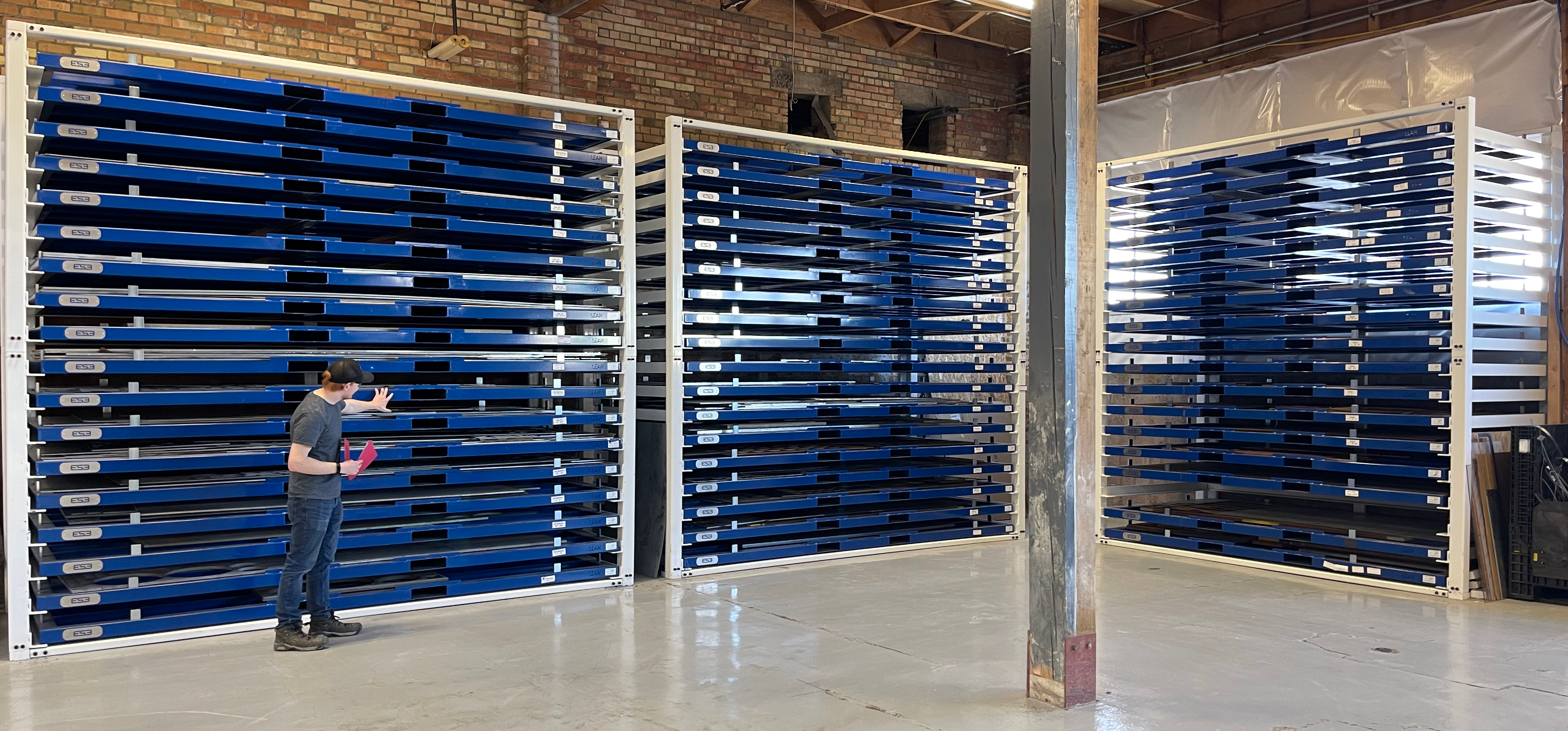 ES3 warehousing of raw fabrication material allows us to provide stability through supply chain disruptions.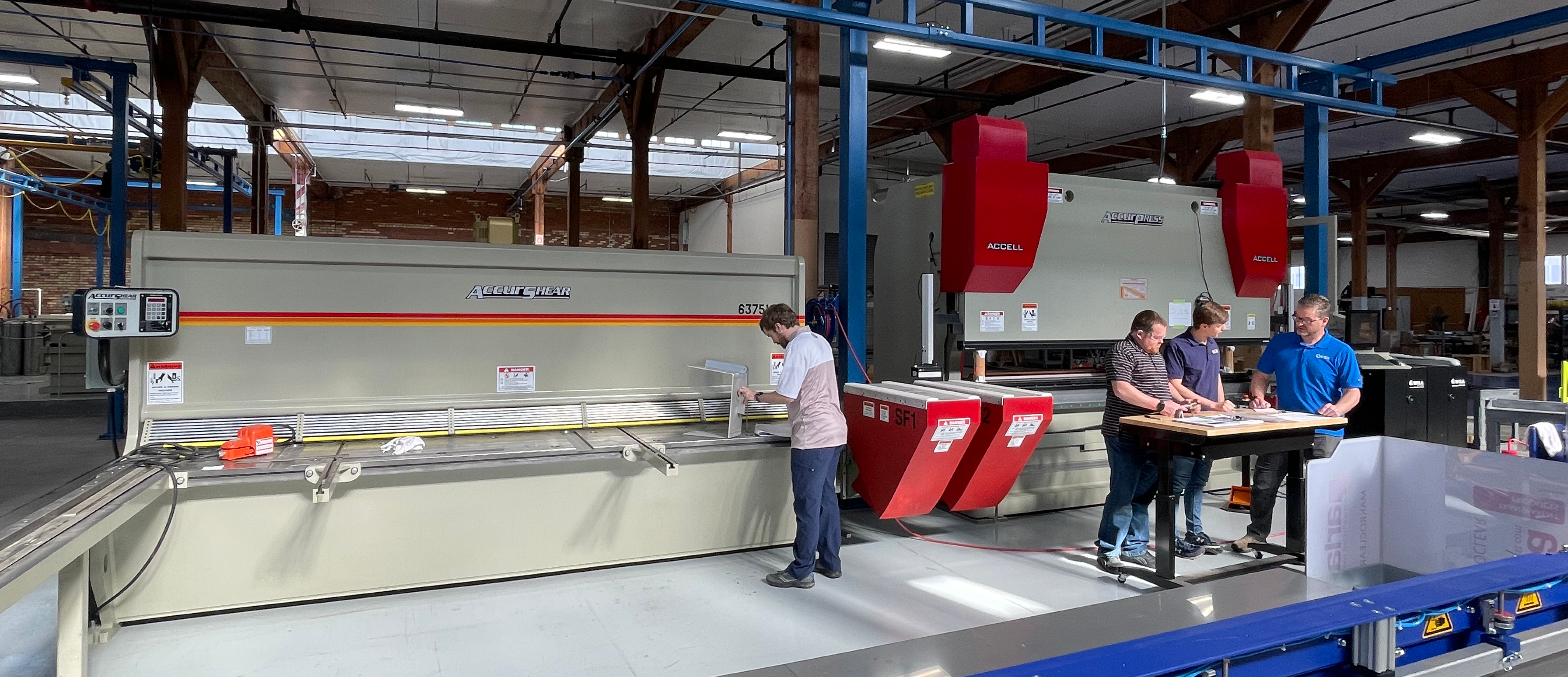 ES3 has state-of-the-art metal bending equipment and highly skilled staff for effective tank fabrication.

Tank fabrication at the ES3 facility includes plate welding (left), structural reinforcement (middle), and leak check (right).

This aerial photo shows the two 120,000 square foot facilities ES3 occupies in the Freeport West Industrial Park in Clearfield, Utah.  These facilities allow us to provide our customers with a complete line set-up, demonstration, validation, and training in our facility prior to disassembly for delivery and reassembly at the customer's final location.
ES3's ability to offer equipment demonstration / validation at our facility provides two key benefits—(1) our customers can request adjustments after seeing operation yet before delivery and (2) ES3 can greatly reduce the construction timelines and disruptions our customers must experience in their own facilities.
In preparation for installation, ES3 will assist with EPA and local permitting. This includes evaluation of ventilation, identification of hazards, calculation of capture rates, and preparation of all documentation for permit applications and renewals.
Because ES3 has a cadre of more than 100 aerospace engineers, mechanical engineers, and material scientists, ES3 can support your surface finishing installation throughout its entire life cycle. 
As you encounter reduced system performance, equipment failures, or a desire to upgrade for increased capacity or improved automation, ES3 is available to provide value-added engineering for implementation of effective solutions.
Many electro-finishing issues can be solved with conformal anode fixtures. A well designed and well built conformal anode fixture will ensure material deposits in the exact location at the precise thickness with exceptional repeatability.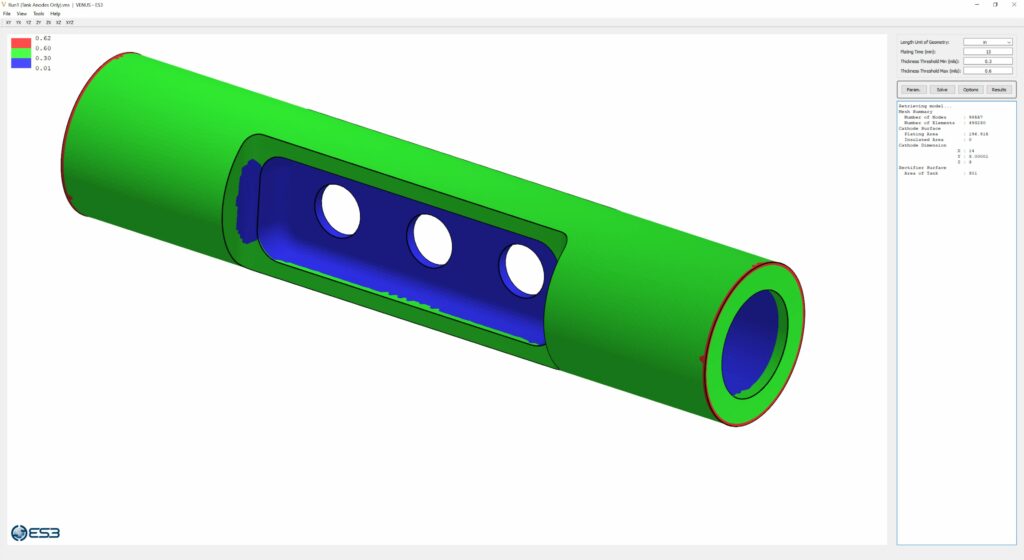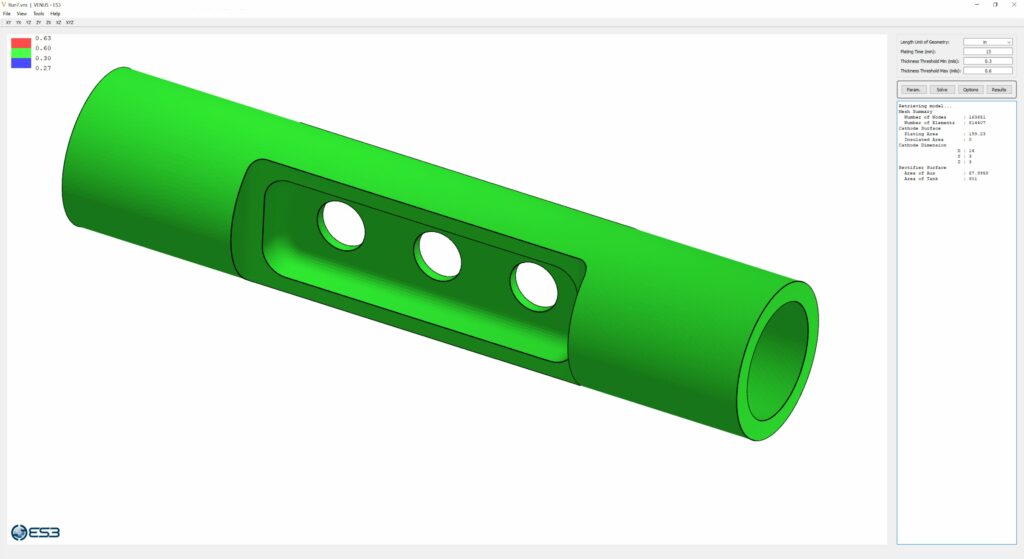 ES3 developed a Virtual Electroplating NUmerical Solution (VENUS) software to aid in conformal anode design for electroplating. ES3 uses VENUS to perform computational simulations of the electroplating processes to predict electroplating thickness. Anode placement with the fixture and around the part directs material deposition during the electroplating process. Shown in the upper left is the computational simulation of Zinc-Nickel deposition during part plating with no conformal anodes. Plating thickness is not uniform across the part and is lower than required by the plating specification which leads to poor plating performance.
Alternatively, the image shown on the lower left is the computational simulation of Zinc-Nickel deposition using a conformal anode. Plating thickness is precise and consistent on every surface of the part.
ES3 has incorporated an advanced electroplating technique into its conformal anode design using the Swivel Rocker FixtureTM (US patent 11,274,378), which agitates the part during electroplating eliminating gas bubble pockets that form and prevent plating in recessed or internal areas.
ES3 has designed, fabricated, and delivered thousands of conformal anode fixtures for the aerospace industry. For some customers we also provide annual maintenance and warehousing support services.  Shown right are two conformal anode fixtures along with the corresponding parts.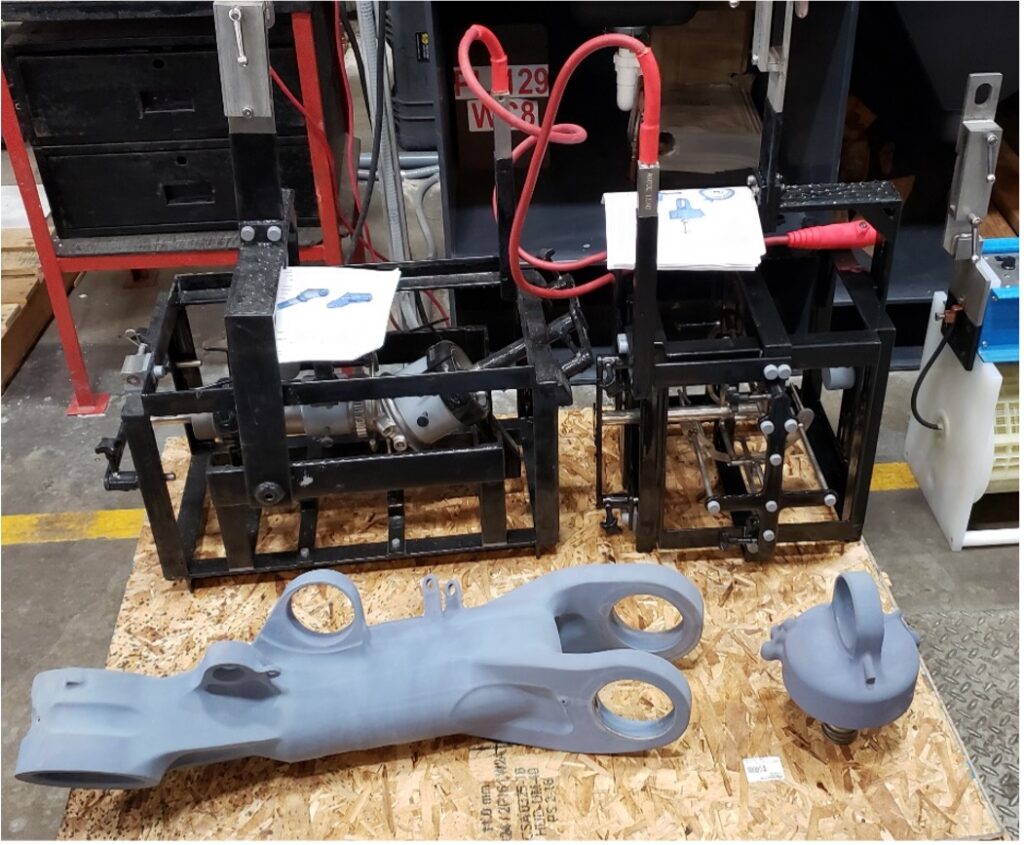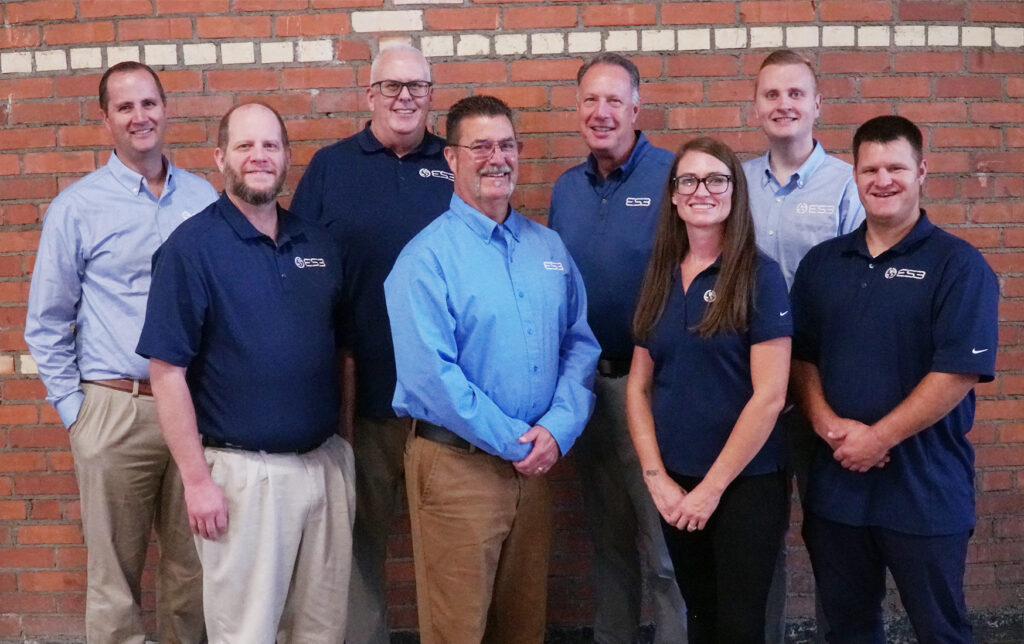 For more information and to connect with the ES3 surface finishing team, please contact us via email at surface.finishing@es3inc.com or via phone at 801-926-1150.
Advancing Aerospace Technologies for More Than 20 Years