Fragmentation of weapon casings
The MARS fragmentation algorithm for solids inserts discrete cracks within a hexahedral mesh treating failure at the structural level rather than in the material constitutive equations. The initial mesh is subdivided into clusters of elements. Cracks may form between clusters when a local measure of damage exceeds a local allowable. Cracks can propagate and/or coalesce forming fragments of various shapes and sizes. The parameters of the algorithm have been calibrated for specific weapons so that generated fragment distributions match arena test data.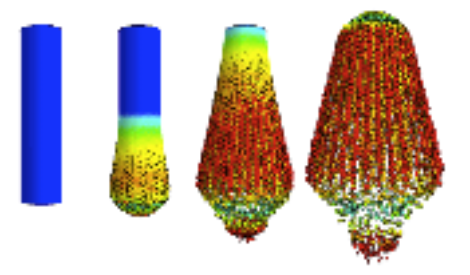 Fragmentation of IED device.